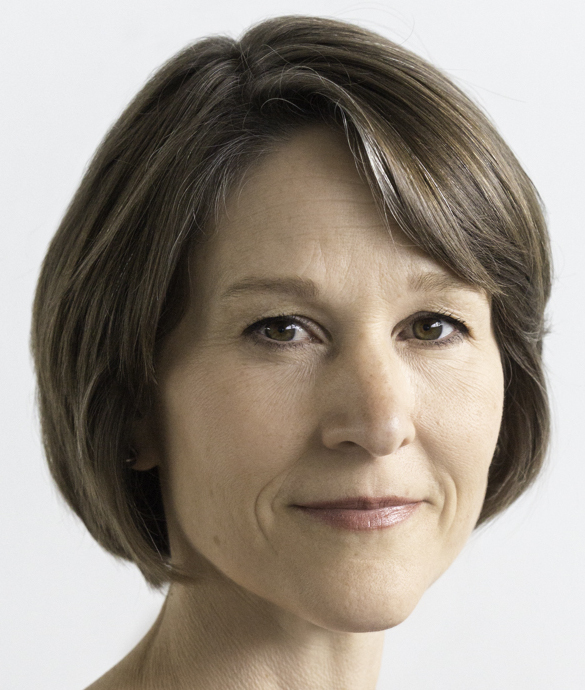 DONNA MEIERDIERCKS, Producer

What do you do?
I'm a Dance Producer. I work closely with the Artistic Director/Choreographer to make it possible for his/her great idea to be realised. I secure funding for the projects by meeting and talking to people and by writing emails and grants, to get other people excited about the production and make them want to help us. I talk to theatres and festivals and convince them to present the work for their audiences. I work out how much it will cost to create the production and tour it and then I keep track of the budget to make sure that we don't spend more money than we earn. I work with the technical team to make sure that the equipment and lights required to present the performance are sensible for the kinds of theatres we are going to. I also work with the press and marketing people to help them describe the production so that they can advertise the work to the right people. I also plan how the project is going to be orgnaised – finding studio space for rehearsals, making schedules, organising the travel arrangements, writing agreements between the team and the company so that we can be clear about what their jobs will be within the production. I go to conferences in the UK and other countries and represent the company to get more partnerships and performances. Sometimes I go on tour with the company and make sure everything is all right when they are performing somewhere new.
When did you first realise that you wanted to be a producer?
I was a professional dancer for 13 years, but very early in my career, I discovered that I was good at writing and organising things so I became a producer to help my own dance company be successful.
Where did you train and what qualification did you get?
I didn't train as a Producer or take any business courses, I just learned as I went along. Each production has new and different challenges so I continue to learn every day. However, to do this kind of work, I would advise developing skills in: communications (writing, public speaking and negotiating), maths (budgeting, estimating), press and marketing (social media, advertising, design), business (contracts, management) and find out all you can about the kind of performing arts you are interested in producing.
Do you have such a thing as a typical day?
I spend most of my time communicating by email, by phone or by writing applications for grants or other opportunities. If the company is rehearsing, I may go and spend time in the studio, watching the progress of the production and taking the opportunity to meet and discuss issues with the team. If the company is performing, I go early to make sure everything is ready and the company has everything they need to have a good performance. I'm there to help solve any problems that may come up. I meet the person who has booked the show and talk to them afterwards to get any feedback they might have on the performance. I host any special guests like partners, funders or presenters from other theatres interested in booking the show. Afterwards I go out and celebrate with the company!
What personality traits or skills do you need to be a producer?
To be a good producer you need to good at, and enjoy doing, lots of different kinds of jobs rather than be a specialist at one particular thing. You need to be very good at communicating, convincing and managing people. You must be happy to travel and be comfortable meeting new people. You should also be passionate about the art itself. Above all you are the solver of problems so must enjoy a challenge!
What do you love most about your job?
I love being around creative, interesting people and I take a great deal of satisfaction from the process of turning a new artistic idea into a finished work of art for people to enjoy. I enjoy sitting in the audience on opening night knowing that my work made it all possible.
Are there any bad bits?
Being the person responsible for raising the money for a production can be very stressful as it's often difficult to do. The Producer often has to mediate between the needs and desires of the artists creating work and the reality of the financial and logistical resources.
What advice would you give to a young person wanting to do the job you do?
Find out all you can about the kind of art you want to produce. Meet as many artists, theatre managers, technicans, press and marketing people as you can, so that you can learn about the work that they do and what they need to do a good job.